19 July, 2021
How does the ovarian reserve affect an IVF treatment?

What is the ovarian reserve?
The ovarian reserve is the number of eggs a woman has at a specific time.
The measurement of the ovarian reserve informs us of the ovaries´ ability to recruit eggs that could be fertilized and could result in pre-embryos capable of implanting in the uterus.
When it comes to ovarian reserve, age does matter
The ovarian reserve can be affected by several factors, but the most common is a woman's age.
From the age of 35, there is a more accelerated decrease in a woman´s ovarian reserve.
As the ovarian reserve decreases, the quality of the eggs is also affected.
This makes the ability to get pregnant lower, assuming a drop in the pregnancy rate in those women with a more diminished ovarian reserve.
Is there any treatment for low ovarian reserve that increases the chance of getting pregnant?
Achieving a pregnancy with a low ovarian reserve is more difficult, but not impossible.
There is no specific treatment to increase ovarian reserve, though there is a treatment (the IVF – In Vitro Fertilization) that can help a woman with low ovarian reserve to achieve pregnancy, through a previous ovarian stimulation treatment.
In the cases in which the woman´s age is already advanced or pregnancy does not occur after several IVF attempts, the option of egg donation should be considered in order to achieve pregnancy.             
How can I know my ovarian reserve?
To know the ovarian reserve, two simple tests can be carried out:
Blood analysis, through which we obtain information regarding to the levels of a series of hormones.
Gynecological ultrasound in which the antral follicles of the ovaries are counted.
The hormone that gives us the best information on this matter is the Anti-Müllerian hormone (AMH), since it is secreted by small cells (granulosa) that, together with the ovules, are found within the ovarian follicles.
The greater the number of these follicles, the higher the level of AMH in the blood.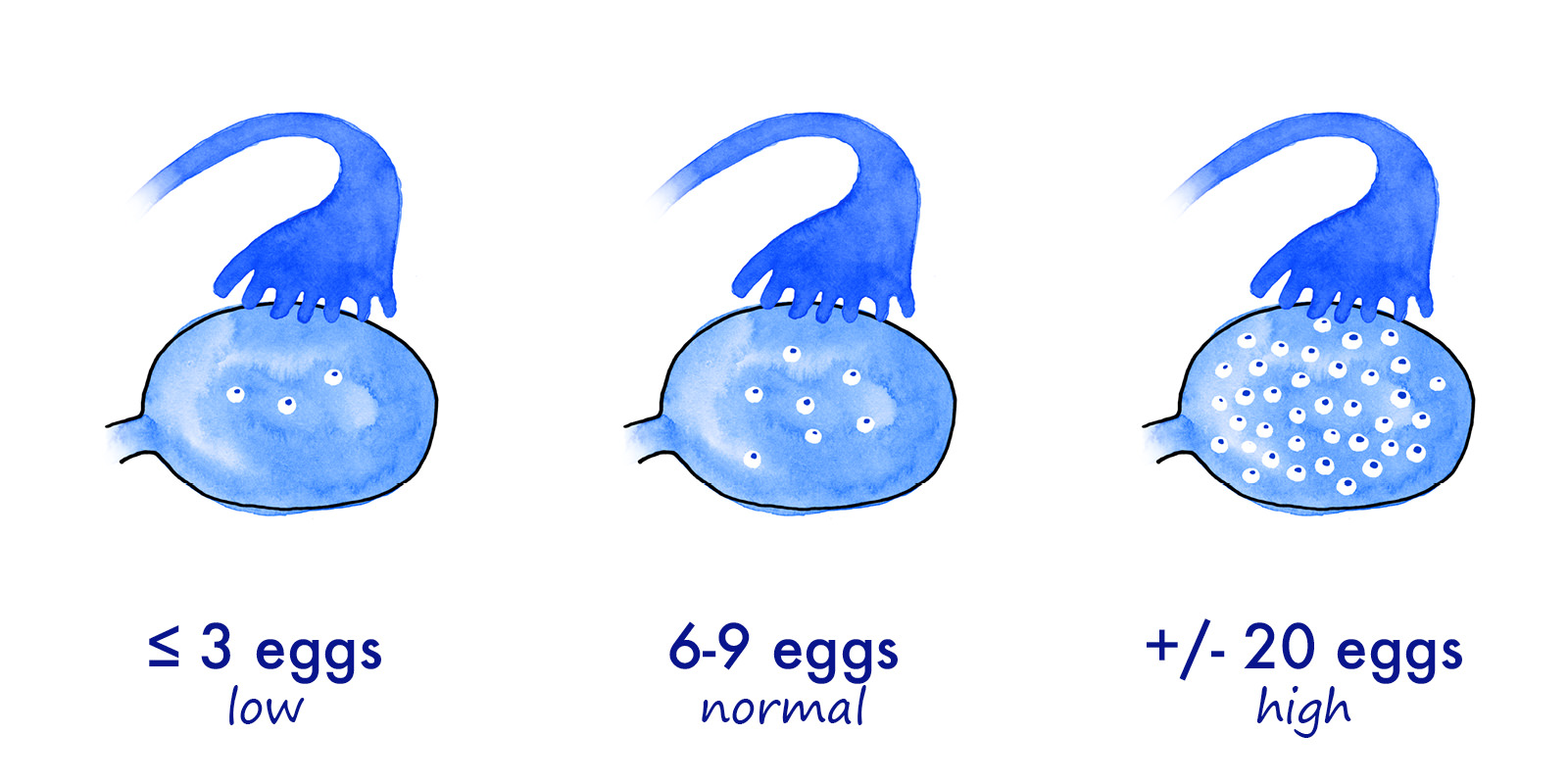 At HC Fertility we offer a full check up on your ovarian reserve, plus medical consultation in which the doctor can explain the diagnosis and options. All in the same day!
More information:

Back to blog
In other news