27 July, 2021
Most common questions international patients

Egg donation treatments

The many benefits of carrying out a fertility treatment combined with a vacation on the Costa del Sol, Spain, are already known, but there are certain questions that are common to our patients and that we would like to clarify.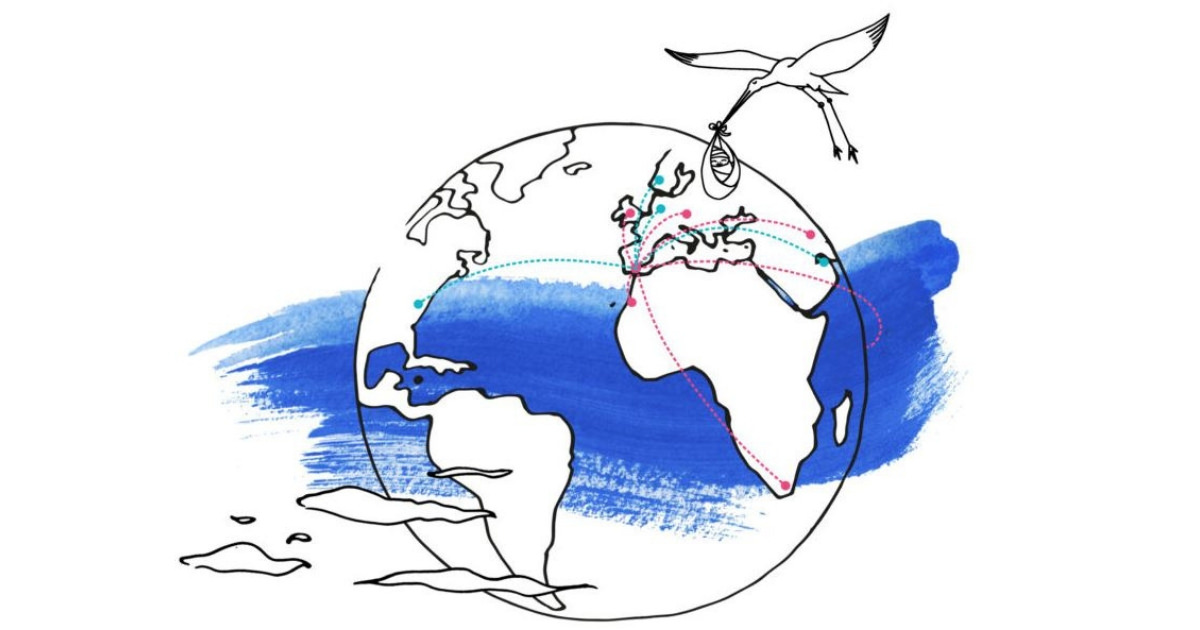 How do we choose our donors?

In our fertility Center, a rigorous and exhaustive study of donors is carried out, to ensure the highest safety and quality for our patients.
Our assisted reproduction clinic is known for making the most complete diagnosis on the Costa del Sol to our donors, even carrying out tests that are not required by law.
A complete gynecological, infectious (serology), genetic (karyotype, as well as the analysis of over 170 relevant diseases) and psychological check-up are performed.
At HC Fertility it is ESSENTIAL that our donors pass through a complete study
How old are the donors?

Egg donation is legally allowed from 18 to 35 years old. Though, at HC Fertility Marbella we limit the age to a maximum of 30 years old. Usually, our donors are 25 years old, in average.
Will the donor have my blonde hair and blue eyes features?

Marbella is a worldwide well-known city for its international and cosmopolitan environment, not only for tourism but also it is a residence place for thousands of foreign families who come from all over the world.
Therefore, we count with a multiracial wealth that provides us with donors with all kinds of features and backgrounds.
Is the egg donation exclusive?

At HC Fertility we have different egg donation packages.
The most requested is fresh egg donation, in which we offer ALL the eggs from that donation cycle to the recipient for the creation of the embryos.
This process can be performed both with semen from the couple, as well as with a donor semen sample.
In addition, at HC Fertility we have our own frozen oocyte bank.
These donor eggs can be used in mini donation cycles. This type of cycle has the advantage of being faster since they can be thawed at any time to be used in the creation of embryos.
How many embryos will be transfered?

Lately, the transfer of a single embryo is more and more common, and in the case of egg donation, it is the most recommended number.
The main reason for that is that due to a development in technology through the years, we are now able to choose the best quality embryo to implant, avoiding unnecessary risks of transferring multiples embryos.
What are the pregnancy rates at HC Fertility?

Our success rates are higher than the average percentages in national centers.
In Spain, the annual publication of the success rates achieved in each clinic is mandatory, therefore, this is a totally reliable and verified data.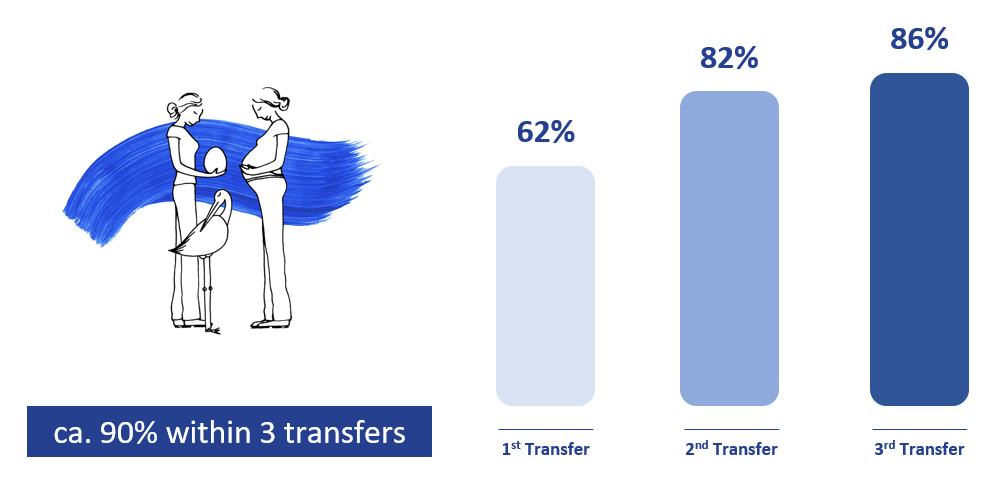 Will my child be able to know the donor´s identity in the future?

In Spain, the legislation says that the donation is an anonymous and altruistic process, so your child will not know who the donor was.
Only the Clinic has information on the donor´s identity and could contact her in case that would be needed.
Will I be assisted in my language?

From the first contact to meet us, as well as throughout your treatment, you will be accompanied by our multilingual staff (English, German, French, Italian, Portuguese, Czech and Russian) who will answer any questions that may arise.
Why choose HC Fertility for your egg donation treatment?

HC Fertility is part of HC Marbella, an exclusive hospital that is known to have a great reputation in Marbella city. We count with other 35 medical specialties and over 15 years of experience.
In addition, the HC Fertility medical team are specialists in high complex cases and will carefully study each case to offer your personalized fertility treatment.
We also have the latest technology in IVF laboratories to offer the best quality treatments. We have a team of coordinators who will accompany you throughout your treatment.
Our success rates are higher than the average percentages in national centers
FOR MORE INFORMATION

Back to blog
In other news