First of all, I would like to apologize for not writing to you before, but the last few months have been a lot of changes for me … I have changed jobs, home, city, and as you know, most importantly, I am pregnant with two small ones and if God wants, they will come to enlarge our family in March, but I could not lose another minute to thank you for everything you have done for us.
As you know, when we decided that we wanted to be parents, we visited at least 4 different clinics and at first, I did not plan to visit you since it was quite clear that we would do it in one of them where I already had my frozen eggs and  gave me a lot tranquillity (also in the economic plane the rates were very good).
I decided to visit you because of the good references Patricia gave me from both the staff and the clinic and I must tell you that it was the best decision I have made.
From the first moment everything has been facilities and tranquillity. María José, I have no words to express the tranquillity and security that you give when you explain things, of the other 4 clinics I visited, nobody gave me the security you gave me and this was what made me decide for you from the first moment I heard you talk. Both you and Miriam give off a professionalism that I have not found anywhere else. Miriam, the detail that you gave to me about the "first crib", I have commented with all the people I know who had the same treatment  and they could not believe it, they were all very envious , these small details are what mark the difference. Of course, I cannot say less about Luis, the love, professionalism and closeness with which you have treated us from the first moment has made us feel like family, which I consider fundamental for something as "stressful" as this type of treatment. Andrea, what am I going to tell you, how is it possible that you answer all the questions at 9 in the morning and at 12 at night either on a Saturday, a Sunday or a Monday!? You are always there, whatever the time, for the question and always with love and a smile, really, seeing you every time we had an appointment was a joy, THANK YOU!
Patricia, thank you very much for convincing me to go see the team, you are the main responsible for today "We are about to full fill the dream of being parents"
I think a picture is worth a thousand words and for me this is the prettiest picture I've seen in my life: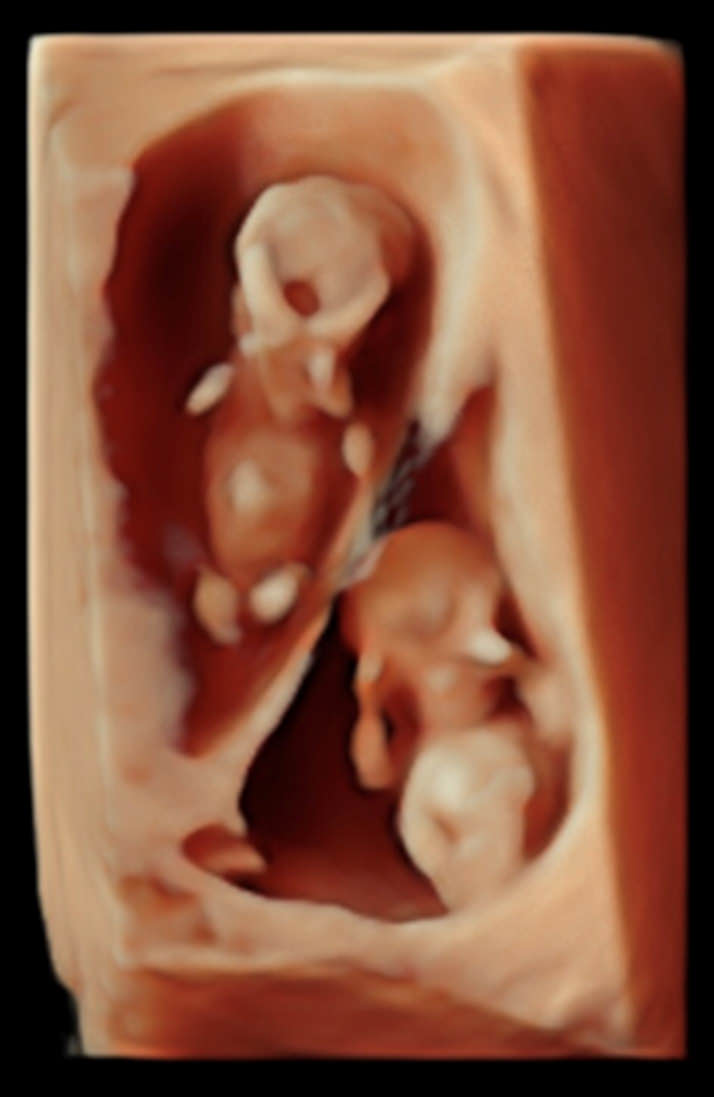 I hope to come soon to introduce you to Julia and Miguel, and that when they ask me where the children come from, I can show them your stork and explain that they have at least 4 moms and one daddy more than the rest of the children.
THANKS for changing our lives
THANK YOU for being as you are
Thanks for always being there
THANK YOU for humanizing something that is a business, but the client must not notice it and you get it.
THANK YOU for treating us as a family
THANKS for the smiles and the laughter
THANKS for the first tears of emotion to see the first crib of my babies
THANKS for the tears that escape me when writing the mail
THANK YOU for caring for us
THANK YOU for the thousand and one things that I sure must thank you more and I don't even know!
THANK YOU THANK YOU THANK YOU
I send you a kiss and hope to see you soon!
Julia Castillo

Back to testimonials
Other testimonies