28 March, 2023
Why not get pregnant in spring?

Pregnancy is, in countless ways, one of the most beautiful stages in a person's life. Nine months of anticipation and excitement, with the desire to hold your own baby in your arms, continually making plans for your new life.
It has become increasingly normal for the pursuit of pregnancy not to be left to chance. Many couples have to planthe best time to try to achieve a pregnancy, whether due to work issues or due to already having a child.
There are many considerations relating to the best time of year to enjoy your pregnancy. We often hear that a very advanced pregnancy during the hottest months can be more tiring for the mother to be, or perhaps the opposite may be true during the cold months when we feel less like going out.
Today, at the start of spring, we are going to look at the reasons why a spring pregnancy can be a really exciting experience.
Why is spring an enjoyable time to be expecting?

We feel happy in spring, we are starting to enjoy longer days with more hours of sunshine and pleasant temperatures which encourage us to take advantage and spend time outdoors. But this isn't the only reason, from a nutritional point of view spring is the time of year when everything blooms, meaning that there is a wider variety of fruit and vegetables, particularly recommended during pregnancy.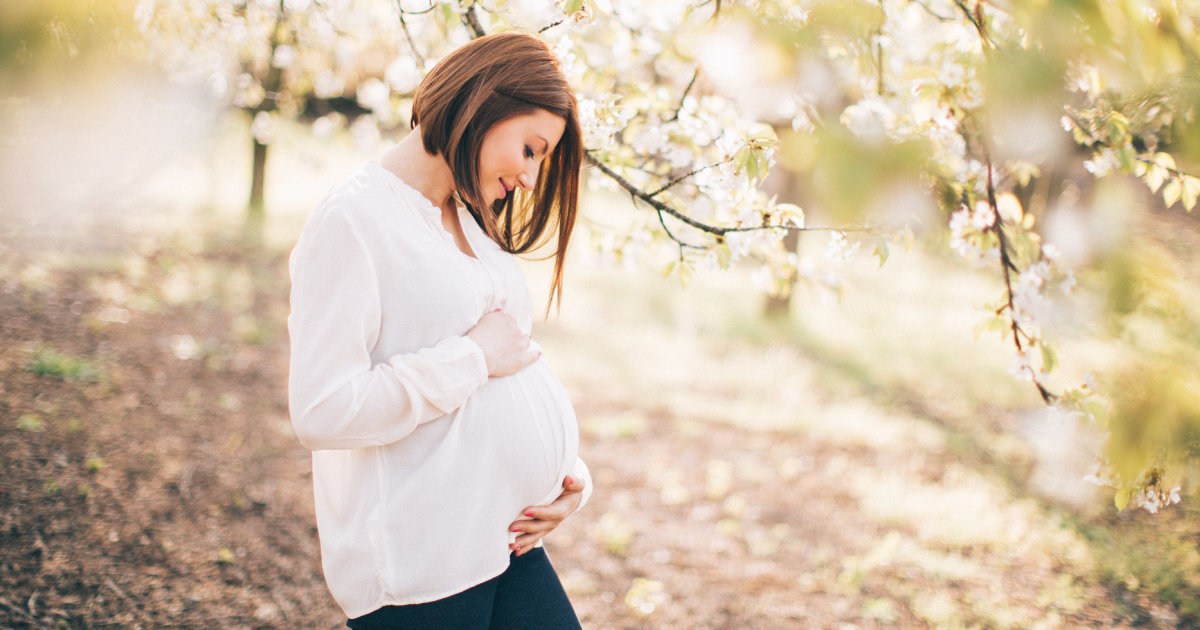 Here are some of the advantages of pregnancy during springtime!
Your body will thank you for a spring pregnancy

The heat and cold affects many of us, to the point of even changing our character, the best part of spring is the return to moderate and pleasant temperatures.
During the first and third trimester of pregnancy our body undergoes many changes and we start to feel much heavier, especially in the final months when excessive heat can make us really uncomfortable.
The heat also affects the swelling in our legs and the discomfort this involves, and not in a good way.
Pregnancy in spring

We have just discussed what it is like to go be expecting at springtime, but is it also a good time of year to achieve pregnancy?
If you become pregnant during spring, it's very likely that your second trimester will coincide with summer and your holiday period.
Usually, this second trimester is the "calmest" so you can enjoy the summer in a more relaxed way, taking advantage of it to go for a refreshing swim at the beach or pool and to enjoy a well-deserved rest in the sun with your family and friends.
The healthiest diet with the best nutrients

Apart from practising gentle exercise and allowing others to take good care of you as your pregnancy develops, taking care of your diet is essential.
Spring is the time of year when the widest variety of fresh fruit and vegetables are available. Seasonal produce always provides us with extra vitamins and essential nutrients, during pregnancy we therefore have no excuse not to eat a full healthy, appetising and varied diet.
Follow these tips if you are pregnant during the spring
We have just seen how getting pregnant or going through a pregnancy in spring can be a really positive experience.
However, whatever the circumstances, remember your body will start to change, including feeling heavy and tired due to weight gain.
Here are a few helpful guidelines to follow to experience pregnancy in the best possible way.
Practise moderate exercise every day:

Exercise is essential during the months of pregnancy, it helps the body adapt to the changes it is undergoing and to better prepare the body for the time of childbirth with the physical exertion this requires.
There is no need, in fact it is not advisable, to practise high-impact exercise; enjoying a quiet  30-minute walk in the sunshine is enough.
Maintain good hydration:

With the change in temperature compared to previous months, you may notice you feel more dehydrated, you must try to drink at least two litres of water a day.
Protect yourself from the sun:

Amongst the changes which occur in your body during pregnancy are hormonal changes. These may results in your skin becoming much more sensitive, so sun exposure should be moderate and you must always remember to protect yourself as much as possible using sunscreen and not to abuse the time spent in the sun.
Choose cool, comfortable clothes:

During spring it is advisable to avoid tight clothing which can make you feel hot. Opt for comfortable and light clothing, so that your body can breathe and your body temperature can be easily regulated.

Back to blog
In other news