We are expecting twins: WONDERFUL!

It was an extraordinary experience: after several (many) attempts in Italy, my wife convinced me to play the last card in Spain.
I thought that we would have to go to one of the many Spanish hospitals, structurally similar (+ or -) to those in Italy, but which unfortunately do not speak the only language that my wife and I know i.e. Italian. There was a surprise …. really nice and relaxing surprise …. I say this because, after the decision to make the journey ( a very hot journey) , when we arrived in front of High Care International Hospital we happily agreed that in front of us there was nothing in common with any Spanish hospitals. A very large well kept garden, swimming pool and everything maintained to a high standard. This made me feel good … and not just me! But what gave us serenity 'and tranquility' was when we met meet a beautiful smiling blonde lady who greeted us speaking Italian better than mine.
Then we meet Dr. Garcia and the biologist Dr. Maria Jose very friendly and helpful people clarifying any doubts or questions. Until a few hours ago it was hard for me to appear serene in front of my wife (she was worse than me). But when I meet the people who followed us to give life to our dream, I forgot all the hardships and bitter pills swallowed in recent years. I saw my wife calm and confident (she was not pretending: I know my wife) and this made me feel just fine. We went to the clinic a couple of times; the afternoon that my wife made the transfer I witnessed it myself: I was really pleased stay close at this very important moment. Fiona (the beautiful smiling blonde lady) explained to me what was going on, indicating on the monitor, holding my wife's hand for reassurance and this shows that, by the will of all, in a few days we were able to establish a real relationship of trust.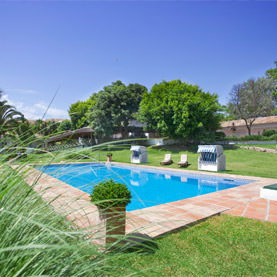 I forgot: we had a great time in Marbella: the sea is very nice, good food and you can organize a good budget, such as taxis can be avoided because the buses are good and frequent and less than one euro 50 covering the city from top to bottom. Now I salute you and, if you are going to do 'this step, but you are still undecided because you fear the word Spain, I want to tell you one last thing: I was 50 last year, my wife has some years less, but a few days ago we got the confirmation that we are expecting twins: WONDERFUL!
Greetings to all!

Back to testimonials
Other testimonies